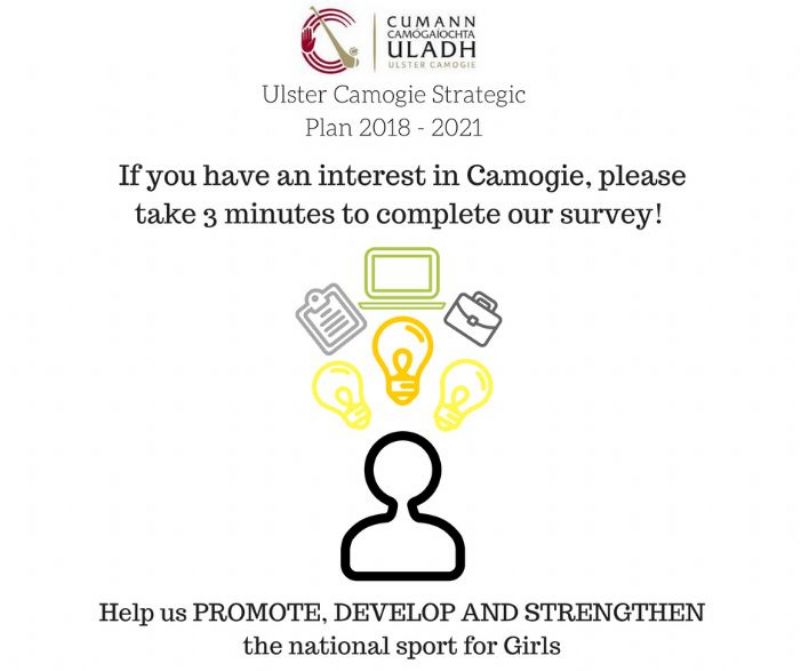 A Chairde
This will be the final chance to let your members/interested parties have their say on the future of Ulster Camogie. We have extended the closing date until Monday 20th November.
Please take 10 minutes to complete's Ulster Camogie's online survey linked to the development of their new Strategy - it's important that all have their say
https://www.surveymonkey.co.uk/r/UlsterSurvey
ADMINISTRATORS
PLAYERS
COACHES
SUPPORTERS
PARENTS HAVE YOUR SAY!!!
Kind regards
Julie O'Neill
Administration Manager