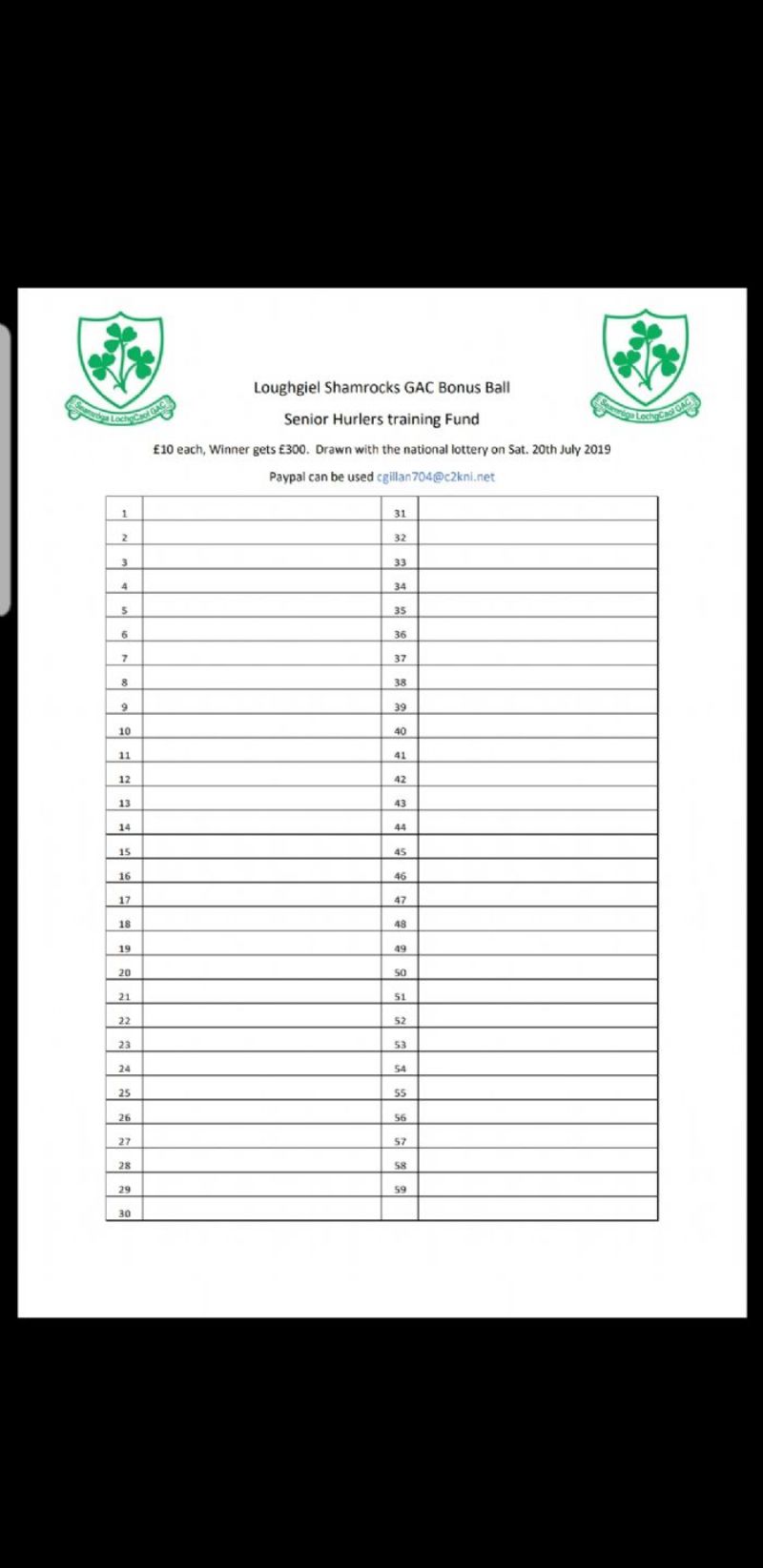 SENIOR HURLING TRAINING FUND
We are running a Bonus ball in aid of Senior Hurlers training fund.
Balls £10 each, each player to sell approx. 12no
Players split into team per sheet – see below.
Drawn with national lottery bonus ball Sat 27th July.
PayPal can be used cgillan704@c2kni.net
If interested please contact anyone on senior hurling team.